n.
Floating, plastic balls that cover the surface of a body of water to help prevent evaporation and algae growth, or to deter birds from landing or nesting on the water.
2015
The EPA mandates that all reservoirs be covered, but because tarps can be expensive and metal coverings can take too long to install, shade balls — at least in Los Angeles — are becoming a preferred method.
2014
Called shade balls, 80 million of the hollow black orbs are needed to cover the reservoirs in Los Angeles to stop sunlight from triggering a potentially dangerous chemical reaction between bromite, which occurs naturally in groundwater, and the chlorine used to disinfect drinking water.
2013
Another change is to the reservoir, which holds the treated water before it is needed elsewhere. It will soon be covered by hundreds of thousands of small, black plastic balls. Similar to those found in a children's ball pit at a fast food restaurant, the so-called "shade balls" will protect water quality and meet additional new EPA regulations, which means that the water will not have to be treated post-storage.
2008 (earliest)
The Los Angeles Department of Water and Power (LADWP) began covering the Ivanhoe Reservoir this morning with floating black plastic balls known as Shade Balls. At a brief ceremony, Los Angeles City Councilmember Tom LaBonge joined LADWP CEO & General Manager David Nahai and Department personnel on-site to toss the first Shade Balls into the reservoir. Thereafter, LADWP crews opened bales of the remaining 400,000 balls and released them en masse into the reservoir.
When used to protect water from sunlight, shade balls are also known as
reservoir balls
,
conservation balls
, and
floating ball blankets
. When used to prevent birds from landing on a water source (near an airport, for example), they're also called
bird balls
or
bird deterrent balls
.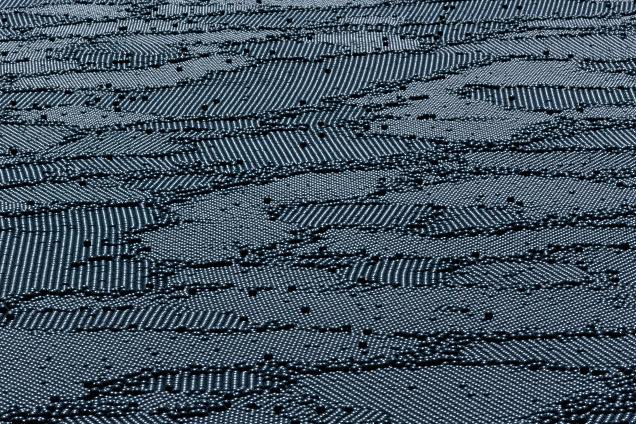 Shade balls

. Source: AP/Damian Dovarganes.