n.
An extremely tall building, particularly one with a height of at least 300 meters (984 feet).
2016
Work is moving forward on the SHoP Architects-designed supertall at 111 West 57th Street, YIMBY reports. Construction on the super slender tower is now about three stories above ground, and will rise to 1,428 feet when complete.
2015
When it comes to supertalls, the main concern is wind.
2014
While Manhattan's new buildings have always tended towards tall, the current wave of projects pushing the city back to the top of the global totem pole are "supertalls": skyscrapers standing over 1,000 feet. This is a good thing.
2003 (earliest)
Although I've had some great times in B-more, its skyline leaves a lot to be desired. It has decent density, but should have some supertalls.
The word
supertall
as an adjective has been around for a long time (
since at least 1931
), but its life as a
noun
has been much shorter, hence this entry.
When a building gets
really
tall (I'm looking at
you
Burj Khalifa), the prefix
super-
just doesn't cut the descriptive mustard, so once you get over 600 meters (1,968 feet), then the building becomes a
megatall
. Currently, the world has three megatalls (the Ping An Finance Center in China, at 599m, just misses the cutoff) and 127 supertalls (although some of those are under construction).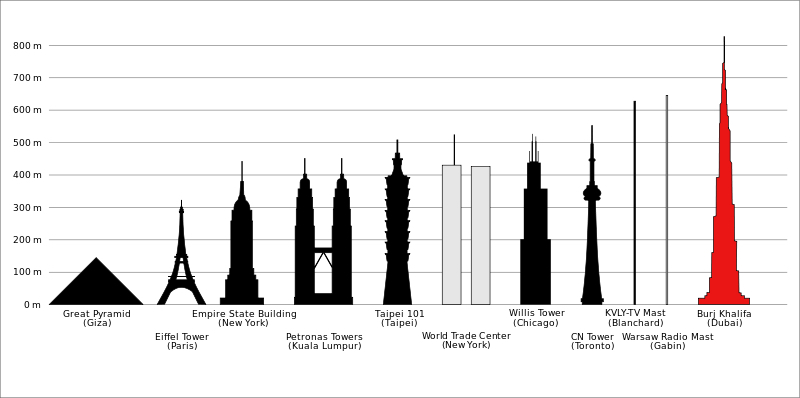 Supertalls

and megatalls. Source: Wikipedia